Kathryn Solly, B.Ed (Hons), PGCE (SEN), M.A, NPQICL, ACCT.
'Early Years Inspiration.'
Kathryn is an inspirational speaker and trainer drawing on her 17 years experience as headteacher at Chelsea Open Air Nursery School and Children's Centre in London, former Ofsted inspector and author. Kathryn has been a teacher for over thirty five years both here and overseas covering all ages from nursery to tertiary.
Kathryn Solly (@SollyKathryn) started life as a secondary school teacher on Voluntary Service Overseas in Papua New Guinea for two years. Since then she has taught across all the phases of education including a short time in an Albanian kindergarten. She realised that if she was to really make a difference she had to re-train to teach in the early years and has since achieved a special needs qualification and an M.A. in Early Education and Care.
After two nursery school posts outside London both involving garden development projects, she became the Head teacher of Chelsea Open Air Nursery School and Children's Centre.  Here Kathryn developed a highly inclusive learning community in cosmopolitan Chelsea, building upon the creative learning ethos started by COA's founder – Dr. Susan Isaacs.
She was awarded the Unilever Fellowship researching aspects of Early Years Leadership and Management. She has contributed to several journals and books on a variety of aspects of early childhood pedagogy, practices and partnerships. Her first book 'Adventure, Risk and Challenge in the Early Years' was published in 2014. She is now writing 'Leading Learning Outdoors from Birth to Seven.'
Kathryn now concentrates on specialist early childhood consulting, training and authorship. She is a Froebel Trust Travelling Trainer, an Associate for Early Education, and a leading member of Keeping Early Years Unique. She continues to be fascinated by young children's learning, the pioneers, nature and the world around us and is continuing to explore it with a variety of practitioners in her daily work and research. She also enjoys 'hands-on' experiences with her two grandchildren.
She has considerable experience in Early Years education, including Risk and Challenge, Outdoor Play, Leadership etc.  Kathryn regularly presents at conferences, seminars and workshops throughout the UK, and her first book has been published by Routledge.  She is also a contributing author to Early Education's guide for EY headteachers and is currently working on two further books.
Her recent workshops, training sessions and keynote presentations cover a broad range of topics including:
Outstanding Leadership, indoors and out
Partnership with Parents, the Community and Business
Loose Parts
Risk, Challenge and Adventure
Diversity, Equality and Inclusion
Nurturing Curiosity and Independence
Froebel – in theory and practice.
Gender – achievement for boys and girls
Adventure and Challenge Outdoors – is it  worth the risk?
Encounters with Nature in Urban Settings
Raising Boys' Achievement and Involvement
Developing STEAM
Sustainability and Natural Learning
Outdoor Play and Learning across the Seasons.
Clients include local education authorities, private, voluntary and state maintained settings and professional membership bodies. Here is some feedback on Kathryn's courses:
'Inspirational day – it has given me the confidence to stick to my beliefs and show me the best way to get others on board.'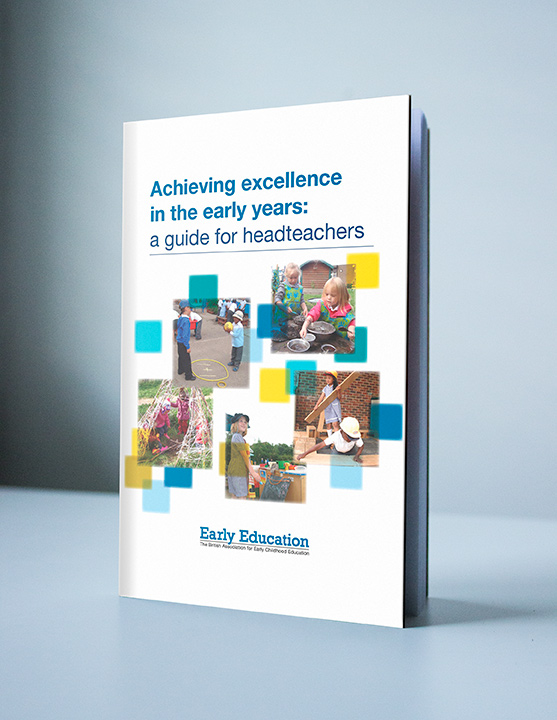 'Some super ideas and inspiration to take back to school.'
'Great ideas and  super mix of 'teacher talk', collaborative  problem-solving and discussion. you have made me feel a lot more positive about my move to EYFS in September thank you!'
'Very engaging and just what I was looking for.'
'The time passed very quickly because the speaker was so interesting – inspiring.'
'Inspired to go back to school and make a difference.'
'Great course, very inspiring and highly relevant.'
'Fantastically positive! It was great to have someone with so much experience and enthusiasm leading the course.'
'Great advice from a voice of experience – very realistic ideas.'
'Thank you so much for making us see through the eyes of a child.'
'A great mix of academic and practical learning.'
'It was refreshing and very inspiring to know the importance of play in the holistic development of children.'
'Simple activities can create a thousand opportunities for children.'
'Wonderfully reassuring! We can do it! A lovely course with great ideas.'
' The tightrope we all walk held tight with your support – thank you!'
'Really good to hear real life experiences, very informative. Re-emphasised how all children are equal and learn differently.'
'Brilliant opportunity on supporting inclusion (and putting plans in action against pressure from above!)'
Brilliant opportunity to listen to such a powerful speaker and advocate of Early Years – very inspiring to a person beginning their professional journey.'
From Bardykes Farm Nursery School:
"The team were hugely motivated after our Zoom session with you and were down at the river with planks of wood within half an hour of you hanging up, trying to help each other get across. 

I have asked them for some feedback by the end of this week so will collate and forward onto you shortly along with some photographs. 

Personally I can't thank you enough for helping me to inspire them and really appreciate the offer of more support moving forward, hoping we can welcome you to the farm next time you are 'up north'. "
From an  independent SE London nursery:
Thank you so much for your wonderful sessions for our Inset day last week.  We were all so inspired by your passion, story, knowledge and insights.  It was also so helpful to see all the amazing resources – your wonderful collection of books and resources to help children have such fun and adventure in the outdoors.  It was great the team could also get going with some practical creating too in the afternoon.
The children have been doing some lovely creative work outside this morning.
Kathryn also offers consultancy services for schools and settings on outdoor play planning; creating a vision and ethos; establishing a culture of inclusion and diversity; developing outstanding leadership; partnership and collaborative working and business and community connectivity.
Kathryn is lead consultant with husband George who specialises in educational research, planning and marketing as well as advising charities, trusts, Community Interest Companies (CIO's) and Charitable Incorporated Companies (CIC's).
Contact Kathryn on 0118 945 4694 or kathryn.solly@btinternet.com
George on 0118 945 4694 or george.solly@btinternet.com
STOP PRESS: Kathryn has been contracted by Taylor & Francis to write a new book entitled:
'Leading Children's Learning Outdoors from Birth to Seven.'
ORCID iD and the link to her public record is https://orcid.org/0000-0002-6382-2883